Chiropractor in Riverside, Dr. Gary Spunt
"Simply put, I was a skeptic."
"For years I suffered with recurring low back pain, but my family insisted that I try chiropractic care."
"I was reluctant, but I had injured my back once again during my gymnastics training and the athletic trainer had no idea how to help. So I decided to receive chiropractic care."
"It was incredible!" continues Dr. Spunt. "I'll never forget that first adjustment. I got right off the table and I was able to walk without pain. That's when I decided to be a chiropractor."
A Chiropractic Education
Dr. Spunt completed his undergraduate studies at the University of California, Berkeley where he studied the basic sciences such as chemistry, biology, and physiology courses.
After completing his study there, he was accepted at Los Angeles College of Chiropractic in Whittier, California. During his four years at LACC, courses included biochemistry, anatomy, physiology, and chiropractic adjusting techniques. Dr. Spunt received his Doctorate of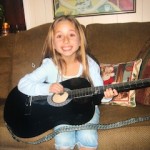 Chiropractic in December 1990.
Give Our Office a Call…
"Thanks for visiting our site. I look forward to meeting you in person and learning how we may be of service to you.
Give our Riverside chiropractic office a call, or email me using the link below and let's arrange a time to explore your options."
---
Arlington Chiropractic
6611 Arlington Ave, Ste E
Riverside, CA 92504
(951) 359-1131